Button for operating the emergency and information pillars as well as taxi cabs
For many years, Photon Meissener Technologies GmbH has focused on its expertise in the development and manufacture of complex systems, assemblies and components made of metal for a wide range of applications, as well as on speech, emergency call and signal technology for special areas - in particular for railway companies, industry and the public areas.
Product group
SENSORswitches
Model series
CHT 4-series
Customer benefits

Customer specific design
Durable service life
Weather proof in outdoor areas

Product requirements

Low power consumption
Vandalism proof
Barrier-free TSI-PRM certified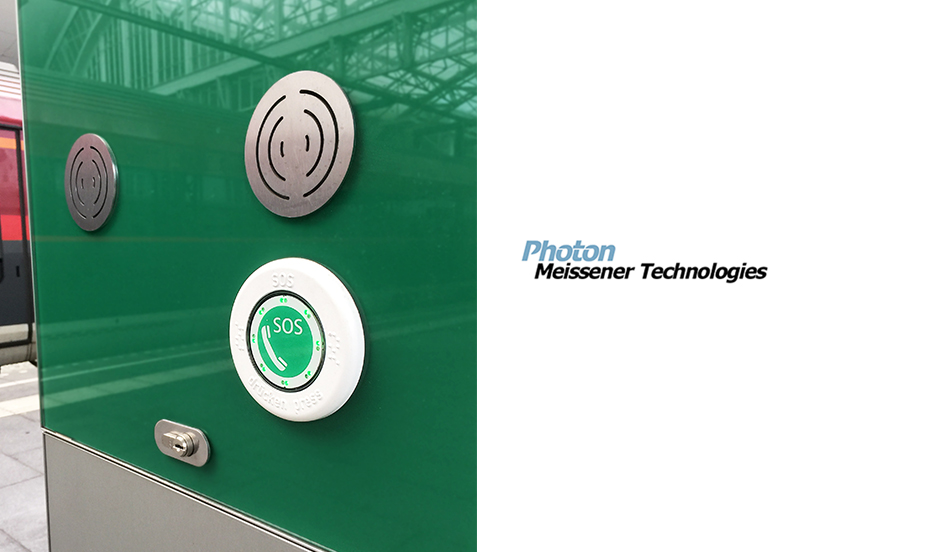 Ventura Systems BV
Capacitive SENSORswitches for Abu Dhabi
CAPTRON Electronic GmbH produced various SENSORswitches to function as bus door openers for Dutch Ventura Systems BV, a producer of innovative door systems for buses, trams and rapid railway systems.

Ventura installed these SENSORswitches in series production for adhesive application on the bus doors' window panes. As a result, CAPTRON has been a reliable partner of Ventura systems for more than a decade. The largest joint project so far was a major order placed out of Dubai and Abu Dhabi from 2007 to 2009.

At the time, approx. 1800 buses were equipped with SENSORswitches that had to stand up to any temperature and weather conditions. A challenge CAPTRON mastered perfectly!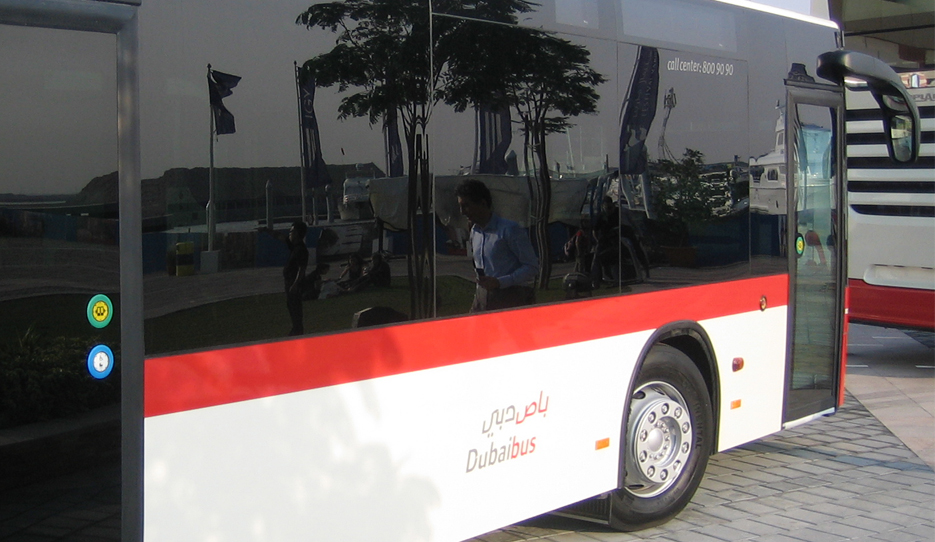 A small list of our references:
Traffic and Transport
Bombardier Transportation Finland Oy
Braunschweiger Verkehrs AG
BVG- Berliner Verkehrsbetriebe
Dresdner Verkehrsbetriebe AG
DSW21 Dortmunder Stadtwerke AG
IFE-Tebel Technologies B.V.
Kölner Verkehrs-Betriebe AG
LVB Leipziger Verkehrsbetriebe GmbH
Miejskie Przedsiębiorstwo Komunikacyjne S.A.
Münchener Verkehrsgesellschaft mbH
MVV Münchener Verkehrs- und Tarifverbund GmbH
Siemens AG Transportation Systems
ST-Vitrinen Trautmann GmbH & Co. KG
Stadtwerke Verkehrsgesellschaft Frankfurt am Main mbH
SWEG Südwestdeutsche Verkehrs AG
Tramwaje Szczecinskie Sp. z o.o.
Transports publics de la région lausannoise SA
Transports publics fribourgebois
üstra - Hannoversche Verkehrsbetriebe GmbH
VDL Berkhof Heerenveen B.V.
VDL Jonckheere Bus & Coach N.V.
Volvo Busse Deutschland GmbH
Wiener Linien GmbH & CoKG